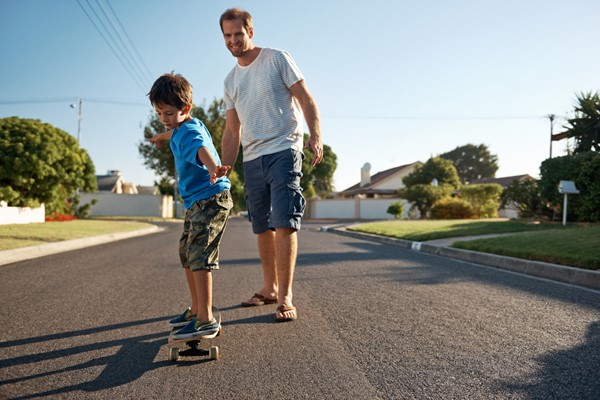 So, you figured out what your ideal home looks like. Now it's time to determine where this home is? Are you looking for a place in the same neighborhood you already live? Did you take a transfer or new jobs that are moving you to a new city? Determining the features, you seek in the area around your home is just as important as the home itself. Here's how to create an ideal neighborhood checklist to go along with your dream home. 
Neighborhood/City Features
General location. 
Where to do you want to live? Do you prefer to be downtown or in an active city neighborhood among all the hustle and bustle? Are you ready to move out of the city and to a more suburban community with the kids? Is it your desire to be out in the country with lots of land and sky? Think about your ideal location and then work backward taking your current lifestyle and needs into account. You might want to live way out in the boonies, but you work in downtown five days a week. Are you comfortable adding a longer commute to your daily routine? Maybe adding a commute so you can enjoy your large property on the weekends is a priority. Or, you might consider finding a community with larger lot sizes and lots of greenery that gives you a feeling of privacy and country life while staying within a reasonable radius of your workplace. 
Community
What does your ideal community look like? Do you even want to live in a close community? For families, a gated or private community might be perfect. These tend to come with added amenities like rec centers, shared pools, and picnic areas. On the other hand, you might be dying to raise a horse and want to move out to more acreage that gives you room to roam. Some people like the look of an eclectic community where each house is designed completely different and your block reflects the personality of each owner. Still, others like the more consistent style of a development where you select certain features, but there is an overall cohesiveness to the neighborhood.
What is it like to live in the community? If you're an active, outdoorsy person, but you want to stay close to downtown, try looking for a neighborhood near greenbelts, parks, and other outdoor areas. If you desire for your kids to run around free out front without worry? Look for a community with similar families, a neighborhood watch program and a communal living style. Does your neighborhood need to have an easily accessible gym, library, lots of restaurants and nightlife or great built-in opportunities for networking? Do you want to keep your kids in the same school district, move to the best possible school for their interests and needs or enroll them in a new private school? These are all factors to consider when searching for your home. 
Take your ideal home and neighborhood checklists to your agent. Work with them to review your desires and budget to figure out the best compromises to have the best realistic outcome to your home search. Your local agent knows your area and can offer the best wisdom to help you check as many items off the list as possible.